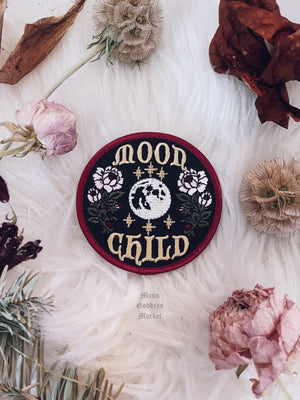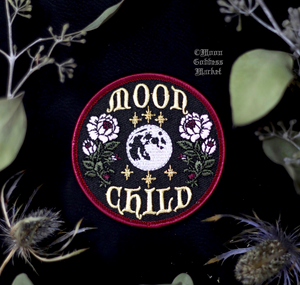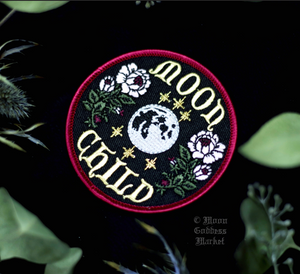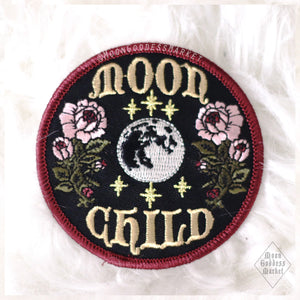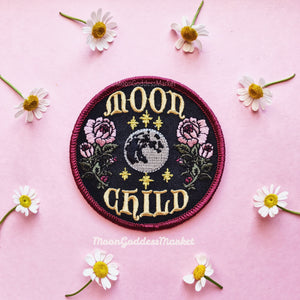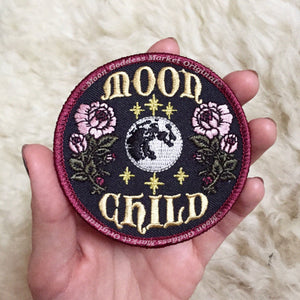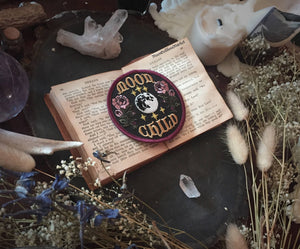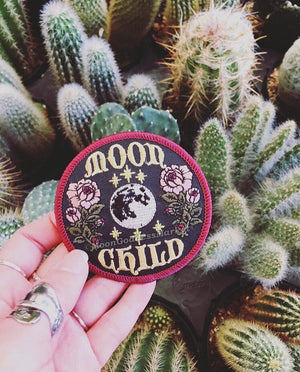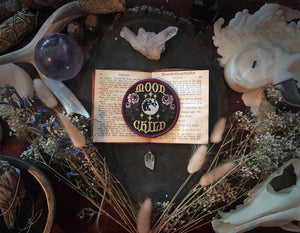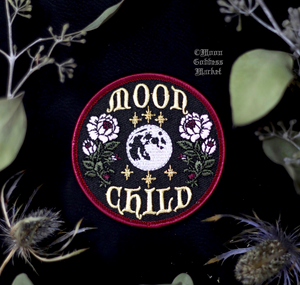 Moon Child Moon Goddess Patch
~~~~~~~~~~~~These are all original designs by Moon Goddess Market. All items you see elsewhere are stolen pieces of art. ~~~~~~~~~~~~~~~
A company in china is selling the rights to my artwork and I'm trying my best to stop it.
Please support local arts and don't purchase through others who are making deliberate rip-offs. Thank you so much!
Patch design Moon Child Iron-on by Moon Goddess Market ~
Copyright protected.
These measure 3" and include metallic embroidery thread on the stars to make them shine! The rest is a nice glossy sheen which also shines and reflects lift throughout! Video and photos on our Instagram @MoonGoddessMarket