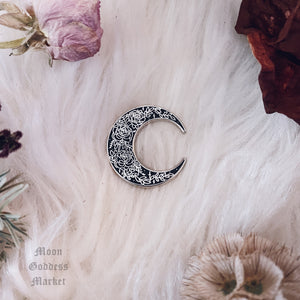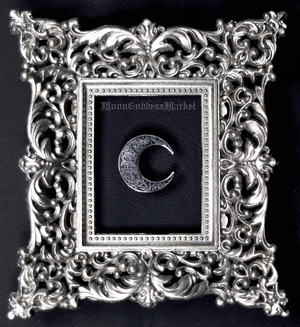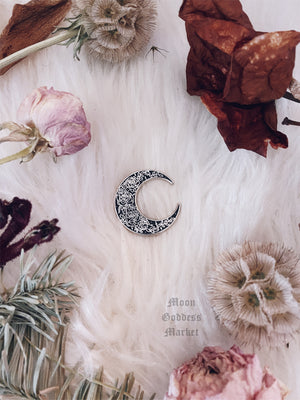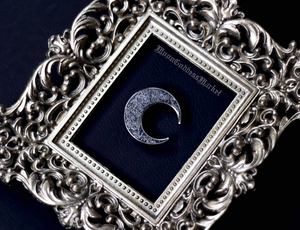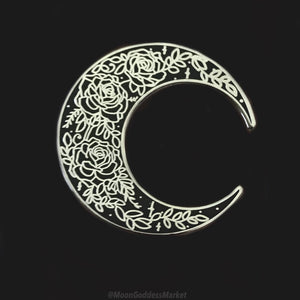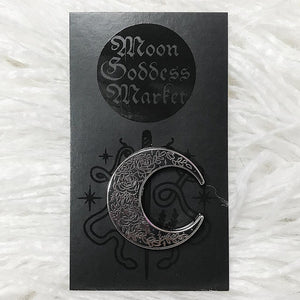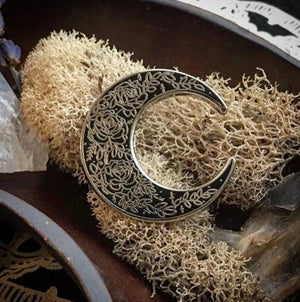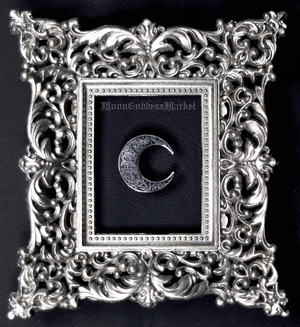 Rose Moon Lapel Pin
Now available!
This pin is a high grade cloisonne jewelry grade pin. Made to last decades!
Silver metal on a matte black background.
Measures at 1.5" tall - With rubber backing to prevent any pinching or poking from the pin (which is also great for us with metal allergies!)
Ships the day after payment is made!
**LOVE&LIGHT**
Moonbeam Lemay
©MoonGoddessMarket
(Register Copyright) 2017