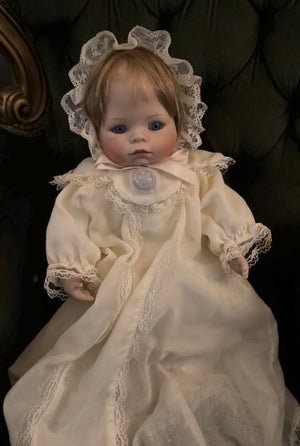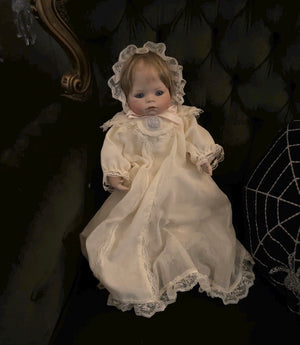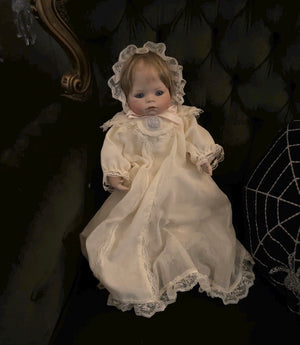 Haunted Motion Activated Doll (Copy)
Motion activated Doll. Video shows small investigation done with her and found she claims she is a child (not sure about that) and has a connection to 1912. She is active. I did NOT know she was haunted when I installed the motion activated device but here we are. She says three things "I'm scared" and two sets of giggles when something passes in front of the sensor. It works in low light as well ( IR ) takes 3 AA batteries not included. 
Simple switch to turn her on and off in the back. She needs to be propped against something to sit up like a wall. She has a soft body and porcelain face / hands.